Wow! An Opportunity That Has Actually Averaged 15% Per Year Since 1987
Find out how you can capitalize on timber at a low risk for a high-return.
For decades, America's wealthiest investors and most prestigious institutions have taken profitable advantage of income-producing wood-timberland to avoid the high risks and worry of investing in stocks, bonds, precious metals and even real estate.
Now investors just like you have the opportunity to profit safely from timberland - even if you don't have anything close to seven figures in your portfolio.
With timberland you: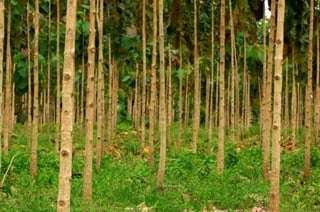 Face none of the gut-wrenching volatility common to stocks, bonds and precious metals
Beat inflation year after year
Get crucial diversification for your portfolio
Build a legacy of wealth that can last for generations to come
Learn more about "How to Safely and Profitably Invest in Timber" for FREE.
Share this free information with your friends and colleagues.